Aussie L's Sadie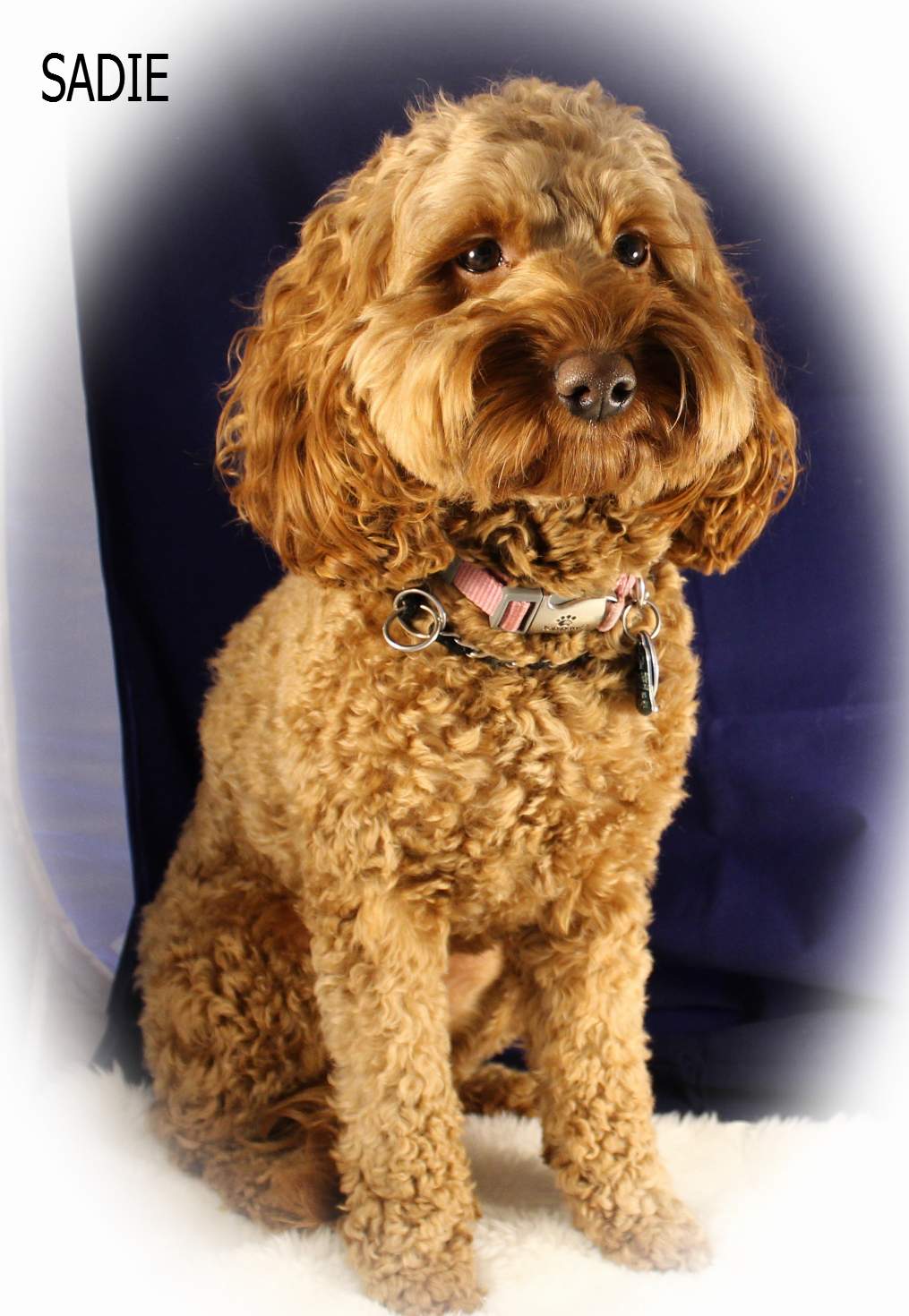 Coming soon, microminis from our precious Sadie!
Aussie L's Smore's Lady Lola
"Lola"
Lola is a precious miniature Australian labradoodle who is adored in her guardian family. She is black and tan phantom, with a wavy-fleece coat, and a very tender, loving disposition.
Doodle Match's Vanilla Latte

"Vanilla"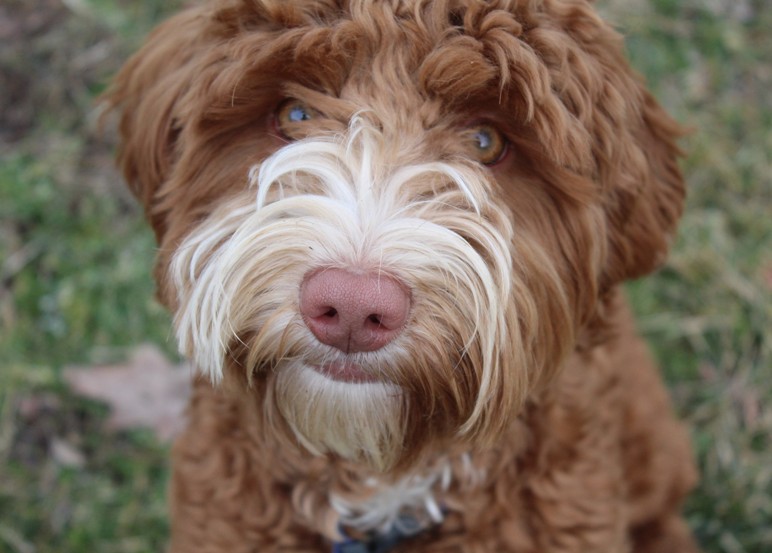 Another Doodle Match darling! Vanilla is one of those doodles who gets everyone's attention! You can't take her anywhere without getting an audience.
She has a fleece coat that is between curly and wavy, is dark caramel with white mismarks, and she's a miniature. She is playful and fun, and her guardian family spoils her like the princess she is!
Aussie L's Rubilicious
"Ruby"
This girl is my heart! Ruby is my very own beloved doodle, and she is never far from my side. She is a small medium girl with a perfect red wavy-fleece coat. She loves people more than dogs, and is actually shocked by the fact that she is treated like a dog at our house sometimes. We are expecting Ruby/Blaze pups in June, and couldn't be more excited!
Doodle Match Josie
This beautiful girl is from Doodle Match, and we are so honored to have her in our program. She's a red and white parti, with a curly-fleece coat. Josie is a mini, and is a phenomenal mama! Very gentle and kind with her little babies, and her temperament is the same with her people. Such a wonderful little lady!
Aussie L's Honeybun
"Honey"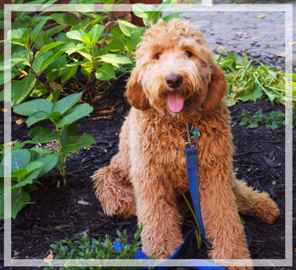 This standard girl is just gorgeous! We love her apricot wavy-fleece coat and her fun-loving and sweet disposition. She lives with her guardian family, and always brings a smile to your face. She has passed all her health and genetic testing, and we are very excited about having some larger doodle babies from her.