---
Our Puppies have all been spoken for and have brought joy to many families for the Holidays. We will have minis and mediums coming soon for an early spring delivery. For more details on upcoming litters please email Kari at: info@aussielabradoodle.com
Tilly and Coal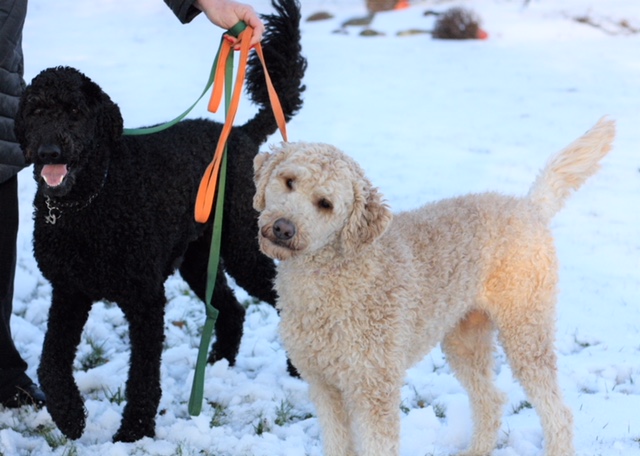 This bonded pair are ready to make your house their home! Due to unfotunate circumstances, these dogs had to be given back to the breeder for rehoming. They love children and are kind with everyone they meet. They are lively and rambunctious and ready for an active household!
They have been with a trainer for the past two weeks to ensure that their manners are still primo. They are reliably housebroken, love attention and activity! Their previous home had a disabled child, and they are especially gentle with children. They would do best with a fenced yard.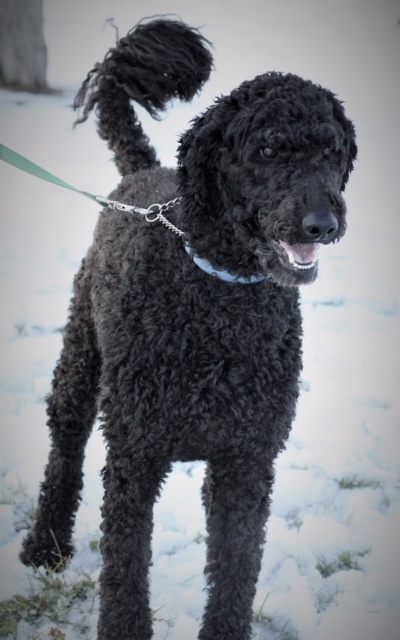 Coal is 5 years old and Tilly is almost 3, both are spayed, neutered and up to date on vaccines. They have lots of joyful personality! When Coal's rear is scratched, he marches like a soldier. Tilly has soulful eyes and is never far from the action.
Could you be the right home for them?
Contact Lindsey at: 513-817-6901
For two others great links for Australian Labradoodles and Standard Poodles visit our daughters pages at www.DoodleMatch.com and www.TheFamilyPoodle.com